Product Application
取扱製品
我々のビジョンは 、大中華圏の電子ハイテク産業界でトップ販売代理商になることです。
ABOUT TKK
会社情報
台湾の電子関連業界に最新知識、先端技術を導き、更なる先進設備を導入し、新しいマーケットの開拓を我が社の発展目標としてきました。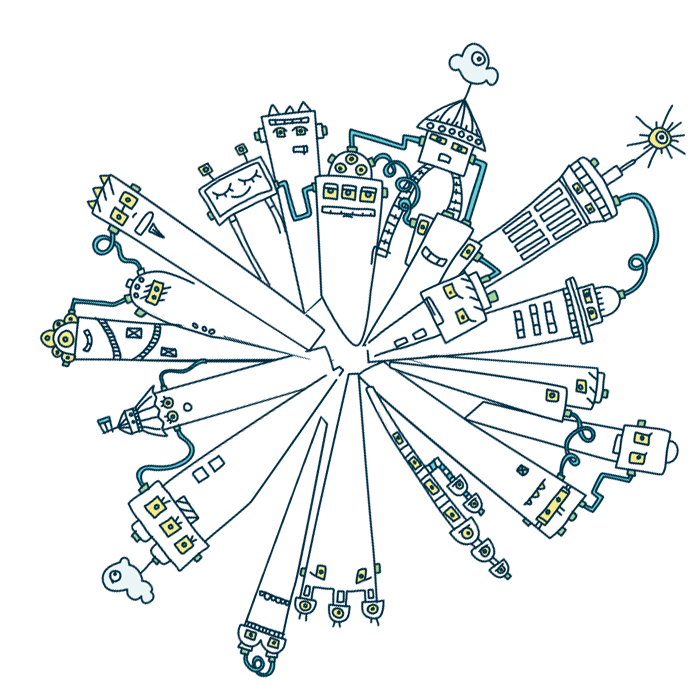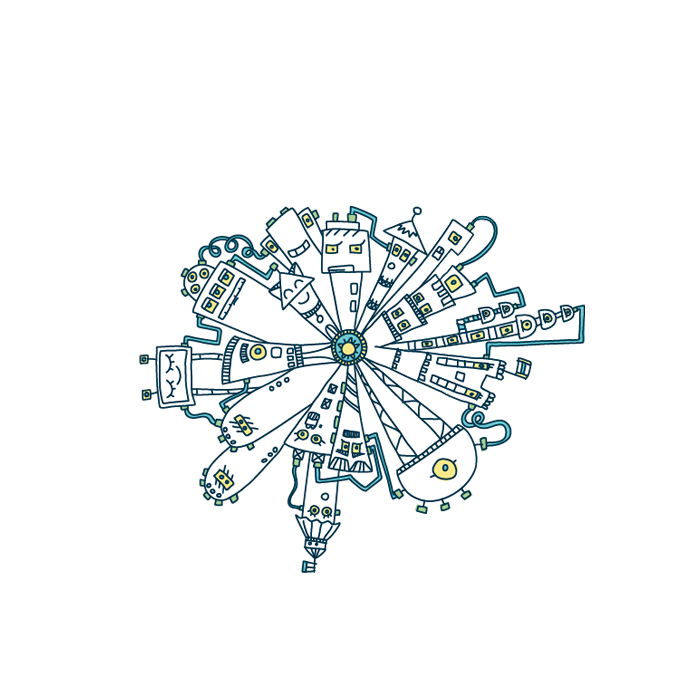 2023-08-01

2023 TPCA SHOW

出 展 の ご 案 内 2023年10月25日(水)~27日(金)、台北南港展覧館にて開催される「第24回 TPCA Show」に出展いたします。 この機会にぜひお立ち寄りください。 TKK 小間:4階 M-1329 TPCA Show 2023 Place : Taipei Nangang Exhibition Hall October 25, 2023 (Wednesday) 10:00 ~ 17:00 October 26, 2023 (Thursday) 10:00 ~ 17:00 October 27, 2023 (Friday) 10:00 ~ 16:00 TKK Booth: M-1329

2023-07-01

2023 SEMICON Taiwan

出 展 の ご 案 内 2023年9月6日(水)~8日(金)、台北南港展覧館にて開催される「2023 SEMI TAIWAN」に出展いたします。 この機会にぜひお立ち寄りください。 TKK小間:一階 J2640 2023 SEMI TAIWAN Place : TaiNEX 1, Taipei Sep.6 Wednesday 10:00-17:00
Sep.7 Thursday 10:00-17:00
Sep.8 Friday 10:00-16:00
TKK Booth #J2640, 1st Floor


2019-09-02

2019年度桃園地域優良申告法人として表敬を受けました

2019年8月30日、台湾北区国税局より桃園地域優良申告法人として表敬を受けました。
優良申告法人とは、税務調査において経営内容が優良かつ適正な税務申告と納税を行い、経理処理が特に認められた法人を選別認定し表敬する制度です。
当地域のなかで全法人数の万分の2.6しかない優良申告法人に選定されたのは大変名誉な事と感じております。
これも社員を始め、役員、パートナー、お取引先さま、当社に関わる全てのみなさまのおかげと心より感謝を申し上げます。
今後も税法を遵守し社会的責任を果たせる企業であり続けたいと思います。

2019-04-27

TKKが海岸クリーンアップ活動に参加しました

TKKは、CSR活動の一環として、2019年4月27日(土)開催された新竹市林務局主催の「2019地球の日・海岸クリーンアップ活動」に初めて参加しました。当社桃園本社の授業員とその家族が参加し、地元の方々と一緒に清掃活動に励みました。
TKKは今後も様々な活動を通して、地域社会に貢献していきます。

2019-04-15

CTEX EXPO Suzhou 2019 East China PCB/SMT Exhibition

このたび弊社は5月15日から開催される「CTEX EXPO, PCB / SMT Show 2019」に出展する運びとなりました。
ご多用の折りとは存じますが、万障お繰り合わせの上、ぜひご来場賜りますよう、心よりお待ち申し上げております。

Show Time: May 15th-17th, 2019
Venue: Suzhou Int'l Expo Center
TKK Booth #I21, Hall B1

2019-03-20

SEMICON China 2019

SEMICON China 2019
Date: March,20 (Wed.) ~March,22 (Fri.)
Venue: Shanghai New International Expo Centre
Booth: Hall N3 #4265


2018-12-04

2018 International Printed Circuit & APEX Shouth China Fair

Date:4-6 December, 2018
Venue:Shenzhen Convetion & Exhibition Center, China
TKK Booth:No. 2D11, Hall 2

2018-10-25

TPCA SHOW 2018「エコ&デザインブース大賞 金質賞」を受賞

10月24日から26 日に台湾で開催されたTPCA SHOW 2018において、当社のブースが「エコ&デザインブース大賞 金質賞」を受賞いたしました。
今回の出展は、ブース装飾におけるリユース・リサイクル性や、運営面などでのCO2低減を工夫しています。
また、各展示パネルの詳細・関連情報の閲覧・ダウンロードできるwebサイトをQRコードでご紹介し、パンフレットなど配布物を出来るだけ控えた。

2018-08-24

SMT設備コラボセミナーを開催

主催 TKK
共催 GKG・SINIC-TEK・YXLON・BRUKER
開催日 8月24日(金)09:00 ~ 16:10

本セミナーは、SMT製造技術の展開と促進を図り、産業界に貢献することを目的に始めて開催されています。
装置メーカーの口頭発表と技術分析の特別講演にて、活発な意見交換の場を提供致します。
皆様のご来場をお待ちしております。

2018-06-06

JPCA Show 2018

当社は、2018年6月6日~8日で東京ビッグサイトで行われます「2018 電子機器トータルソリューション展JPCA Show」に出展いたします。
皆様のご来場を心よりお待ちしております。

開催期間:6.6(Wed.) - 6.8(Fri.), 2018
開催場所:東京ビッグサイト 
小間番号: 7E-17, East Hall 7 inspec (共同出展)ブーツ 

2017-11-01

TKK concluded Distributor Agreement with Nidec-Read Corporation for PCB inspection equipment

2017-08-30

献血活動を行いました

8月30日(水)、TKK桃園本社において新竹献血センターの献血バスをお招きし、献血活動を実施いたしました。
朝からとても暑い中でしたが、協力会社ならびに地域の皆様に加え、当社従業員をあわせた総勢92名もの皆様にご参加頂きました。
そんな八月の猛暑にも関わらず、足をお運び頂き誠にありがとうございます。

2017-03-11

植樹祭を共催・参加しました

2016-01-01

TKK Selected Excellence in CSR Top 100

TKK Selected CommonWealth Magazine Excellence in Corporate Social Responsibility Top 100

The 2015 Corporate CSR Award of CommonWealth Magazine was different from previous years. In the past, CommonWealth Magazine used to select top 50 companies from large, medium and foreign enterprises. In 2015, small enterprises with annual revenue less than five billion were also included in the evaluation and the total number of selected enterprises was increased to 100.

It is not easy to meet the Corporate CSR Award qualifications. First, the enterprises have to make profit for three consecutive years, and then they have to be examined in four dimensions of corporate governance, corporate commitment, community involvement and environmental protection.

The expansion of CSR Award distribution will also make an influence on various fields. Among the selected enterprises, there were 50 large enterprises, 15 medium enterprises, 15 foreign enterprises, and 20 small enterprises.

(Excerpted and translated from CommonWealth Magazine 2015 No.579)

NOTE: CommonWealth Magazine is a well-known political-economic magazine run by professional journalists.

2015-08-05

TKK acquired distributorship from ficonTEC

Taiwan Kong King acquired distributorship from German Company ficonTEC.

This year, Taiwan Kong King acquired distributorship from German company ficonTEC Service GmbH. Having the advantages of the high-end optical technology of FiconTEC and the sound sales platform of Taiwan Kong King, their working together offers photovoltaic customers selections of higher technology and service quality and brings better opportunities for the development of both sides at the meantime.

FiconTEC is expert in precision assembly equipment and its solutions are widely used in laser module, optical communication components, optical modules, camera lenses, medical equipment, etc. The equipment of FiconTEC has been used by leading companies in various fields, installed in North America, Europe and Asia.

In response to the demand for precision assembly in optoelectronics industry in recent years, FiconTEC¡¦s unique optical active plus passive alignment, high-precision six-axis movement mechanism which makes the assembly accuracy reach sub-micron level, coupled with modular design, enable the equipment to be highly customized to achieve maximum efficiency. FiconTEC has complete product line, including automatic and semi-automatic equipment; therefore it is able to provide supporting solutions to customers in both product development and mass production stages to meet their respective needs.

We believe that the cooperation between FiconTEC and Taiwan Kong King will not only resolve the customers technology bottlenecks in product development and production, but the resources and experiences accumulated for over 30 years by Taiwan Kong King in the electronic industry will also bring quality service to photovoltaic customers in China and Taiwan.

This year, FiconTEC will exhibit on the 17th China Optical Fair from August 31 to September 3 (Shenzhen Convention and Exhibition Center), Booth No. 1A13-9 (German zone) as well as Taiwan Semiconductor Show from September 2 to 4 (Taipei Nangang Exhibition Hall) at Taiwan Kong King Booths No. 606.

2015-06-10

TKK ranked top 5% in Corp. Governance Evaluation

TKK is ranked top 5% among OTC companies in the first Corporate Governance Evaluation of TWSE and is invited to the Recognition Ceremony on June 10, 2015.

2013-10-02

TKK Awarded the Title of Excellent Enterprise

Being in Taoyuan for decades, TKK has endeavored to provide outstanding service to our customers with diligence and enthusiasm. It was an honor for TKK to receive the 2013 Excellent Enterprise Award for High-Quality Service from Taoyuan County Government.

2013-09-03

TKK Being Honored with Happy Enterprise Award

TKK Being Honored with Happy Enterprise Award by Taipei City Government

The Taipei City Government 3rd Happy Enterprise Awarding Ceremony was held in the morning of September 3, 2013 at the Multimedia Room of Eslite flagship store (Xin-Yi Branch). TKK had the honor to be elected as one of the Happy Enterprises and received a medal from Taipei City Mayor Hau Lung-bin and Labor Department Commissioner Chen Yeh-Shin at the ceremony.

TKK always endeavors to provide a safe and harmonious workplace as well as reasonable work schedules which enable the employees to enjoy both their work and personal life. Being elected at the first-time participation encourages TKK to develop a better working environment and to continue to establish a multivariate and tolerant business culture.

2011-01-13

TKK awarded a member of A Club

TKK awarded a member of A+ Club by Global Views Monthly for 3rd consecutive year and rank risen to 5-star.

< Global Views Monthly No.295, January, 2011 >

A+ Club - Which enterprises make most profit for their shareholders. This year is the third time Global Views Monthly conduct the A+ enterprises rating, inspecting 1340 listed enterprises in Taiwan (not including emerging enterprises). The purpose for this rating is to search out enterprises that still run their business steadily after being tested for more than 10 years and now have become enterprises that make most profit for their shareholders. There are 69 enterprises being awarded this year. 2011 is also the 3rd consecutive year TKK being awarded Taiwan A+ Club members, further more, its rank is risen to 5-star for its excellent achievement.