HIOKI FA1283 Flying Probe Tester
Complete Electrical Testing of High-Function Boards with a Single Unit.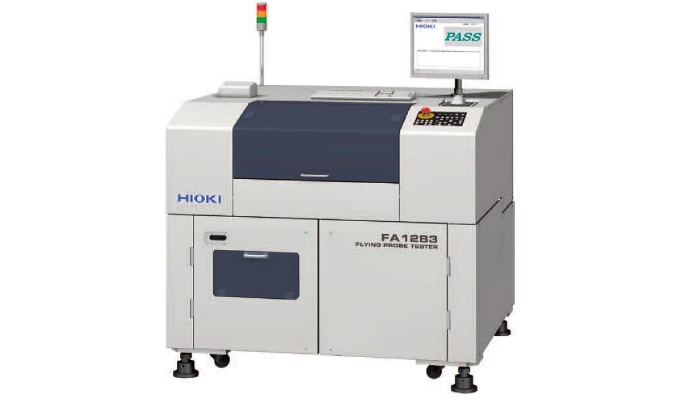 Features
Horizontal Double-Sided Flying Probe Tester 2 Upper Probes + 2 Lower Probes
High-Speed Testing at up to 100 point/sec.
Significant expansion of the guaranteed range of low resistance and ultra-insulation testing.
Embedded Device Measurement: A Sharp Departure from LCR Measurement.
1/2 Impact Mark Depth, High-Accuracy Probing, Low-Resistance Measurement, High-Speed 100 GΩ/250V Measurement, Vacuum Unit for Capacitance Test, Embedded Device Measurement.
Product Information
Manufacturer

HIOKI

Manufacture Process

Testing / Inspection / QA

Product

FA1283 Flying Probe Tester
BUSINESS CONTACTS
If you have further needs, please contact us, we have a professional staff will serve you.
Mason_Yang

Tel : 03-3529332 ext. 621
Mail : mason_yang@tkk.com.tw

jeff shen

Tel : 03-352-9332 # 633
Mail : jeff_shen@tkk.com.tw

Judy Liao

Tel : 03-3529332 ext.610
Mail : judy_liao@tkk.com.tw