HIOKI FA1116 Flying Probe Tester
Now with newly developed low-impact probes and precision soft-landing control, 30% faster cycle times for gold plating and fine pattern testing.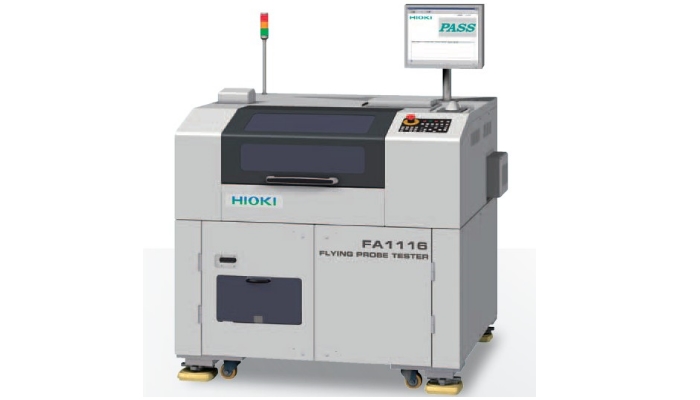 Features
High-Speed Testing at Up to 100 points/sec.
Featuring newly designed probes and precision control for half the impact mark depth of previsous designs.
Rapid testing, regardless of board type.
Easily position the target board and start testing, even for thin-film boards and thick, round boards.
Large Testing Aea of 610 (W) x 510 (D) mm.
Support for 10 mm probe-up height.
High-speed image processing system.
High-speed pattern testing using capacitance measurement.
Product Information
Manufacturer

HIOKI

Manufacture Process

Testing / Inspection / QA

Product

FA1116 Flying Probe Tester
BUSINESS CONTACTS
If you have further needs, please contact us, we have a professional staff will serve you.
Mason_Yang

Tel : 03-3529332 ext. 621
Mail : mason_yang@tkk.com.tw

jeff shen

Tel : 03-352-9332 # 633
Mail : jeff_shen@tkk.com.tw

Judy Liao

Tel : 03-3529332 ext.610
Mail : judy_liao@tkk.com.tw