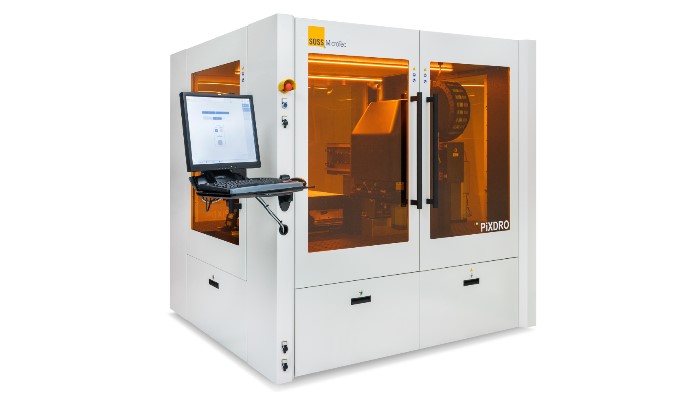 Features
MODEL : JETxSM
Support Automatic/Manually Solder Mask Direct Printing.
Throughput 60 sides/hour for panel size 24inch x 30inch Solder Mask printing.
Support customize design base on customer inquiry.
Save Clean room space usage.
Save Exposure/DES line purchase cost.
Product Information
Manufacturer

SUSS

Manufacturing Process

Solder Mask process

Product

SR Inkjet Printing
BUSINESS CONTACTS
If you have further needs, please contact us, we have a professional staff will serve you.
Andy Hsu

Tel : 03-3529332 ext.626
Mail : andy_hsu@tkk.com.tw

Jerry Tsou

Tel : 03-3529332 ext. 316
Mail : jerry_tsou@tkk.com.tw

Ricky Lin

Tel : 03-352-9332 ext. 628
Mail : ricky_lin@tkk.com.tw

Vincent Cheng

Tel : 03-3529332 ext.620
Mail : vincent_cheng@tkk.com.tw